WEEE
WEEE is one of the vital & rapidly growing methods of the E-waste & Recycling Industry. WEEE aims to protect the environment from hazardous effects of electronic waste and reduce the environmental impact of products.
E-waste recycling has become one of the mandatory Processes for all the Commercial & Organizational levels of Execution. Due to the exponential growth of the Technology, the Commercial & Official equipment are quickly becoming Surplus Collections. These Surplus collections contain hazardous contents & Materials which drives into Landfill by causing the harmful effect on the Environment. So these Surplus collections should be managed as a proper process of Recycling.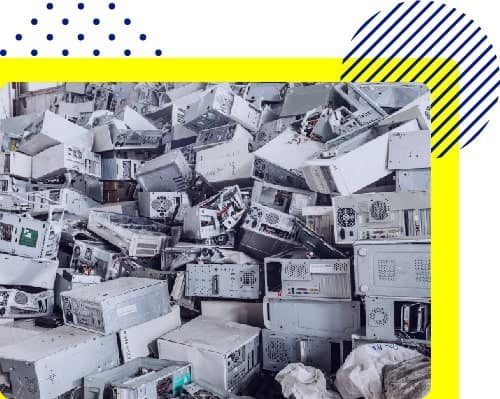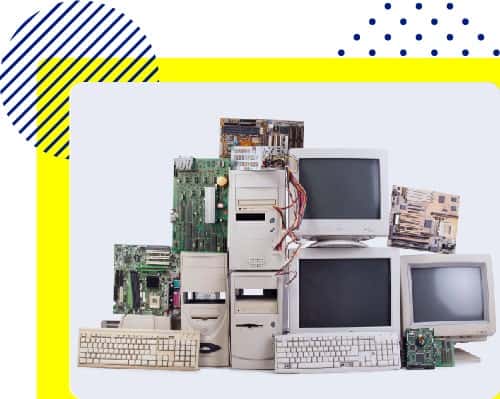 WEEE recycling
We are one of the leading WEEE recycling companies in India, where we manage the E-waste by swiftly collecting, dismantle in a safe & flexible way.
We aim in simplifying the recycling of Waste electrical & electronic equipment so that the hazardous contents of Electrical & Electronic Equipment can be reduced diverting to the Landfill in an efficient way.
WEEE Categories
Household WEEE includes:
*Large Household appliances like Refrigerators, Washing Machines, Microwaves, Dishwashers.
* Small Household appliances like Clocks, Steamers, Toasters, Vacuum Cleaners.
* Equipments like Radio, Television, Cameras, Recorders, Musical Instruments, Toys & Sports equipments.
Non Household WEEE includes :
* IT & Telecommunication Equipments & Devices, Monitoring Machinery & Tools.
* Lighting equipments, Medical devices & equipments, Machines & Tools.
* Electrical & Electronic devices, Tools.
Contact Us
Why do we do WEEE Recycling ?
As the Customers increasingly buy the electronic equipments, the needs become greater to control it which makes the lifespan of the equipment to decrease consistently. So this results in the increase of volume in Waste Collection which needs to be Recycled in a systematic way that benefits the Customers, Businesses & the Environment.
* Recycling helps in conserving the energy by disposing the unwanted hazardous materials.
* Recycling helps in maintaining the Greener environment.
* Recycling helps in refining the raw materials by effectively treating the Waste.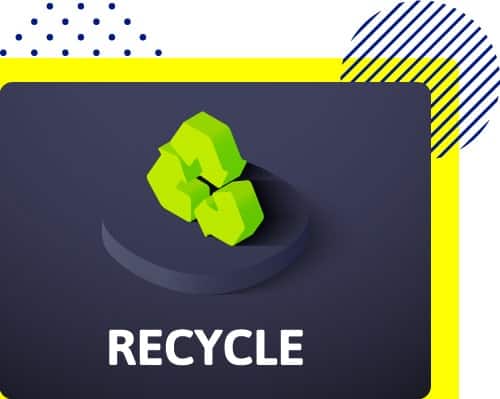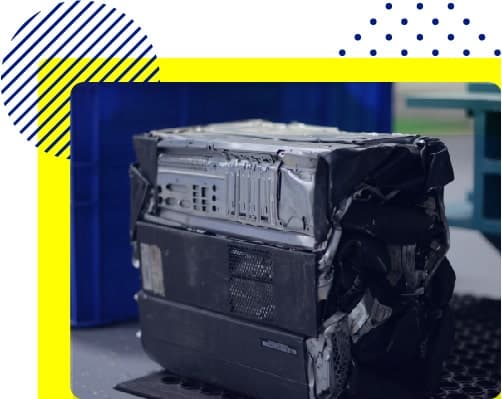 Benefits of On-boarding us
* Best in class Industry Experts for operating the Recycling Process.
* Ensuring the Zero Landfill by encouraging the Green environment.
* Best in class Support for all your WEEE Recycling needs.
* Flexible Collection options which are exclusively derived for all the group of Customers.
* Due Care Handling of all the WEEE Materials by following predefined standard practices & Methodologies ensuring that there is no harm caused for the Environment.
Disposing of Waste electrical and electronic equipment (WEEE)
Our WEEE scheme complies with the legal requirements as well as the legal obligations for producers of Electrical and Electronic Equipment (EEE).
Ready to Find out more about what we can do for you to Stay Safe & Secure