KSPCB Certification
Authorised by Karnataka State Pollution Control Board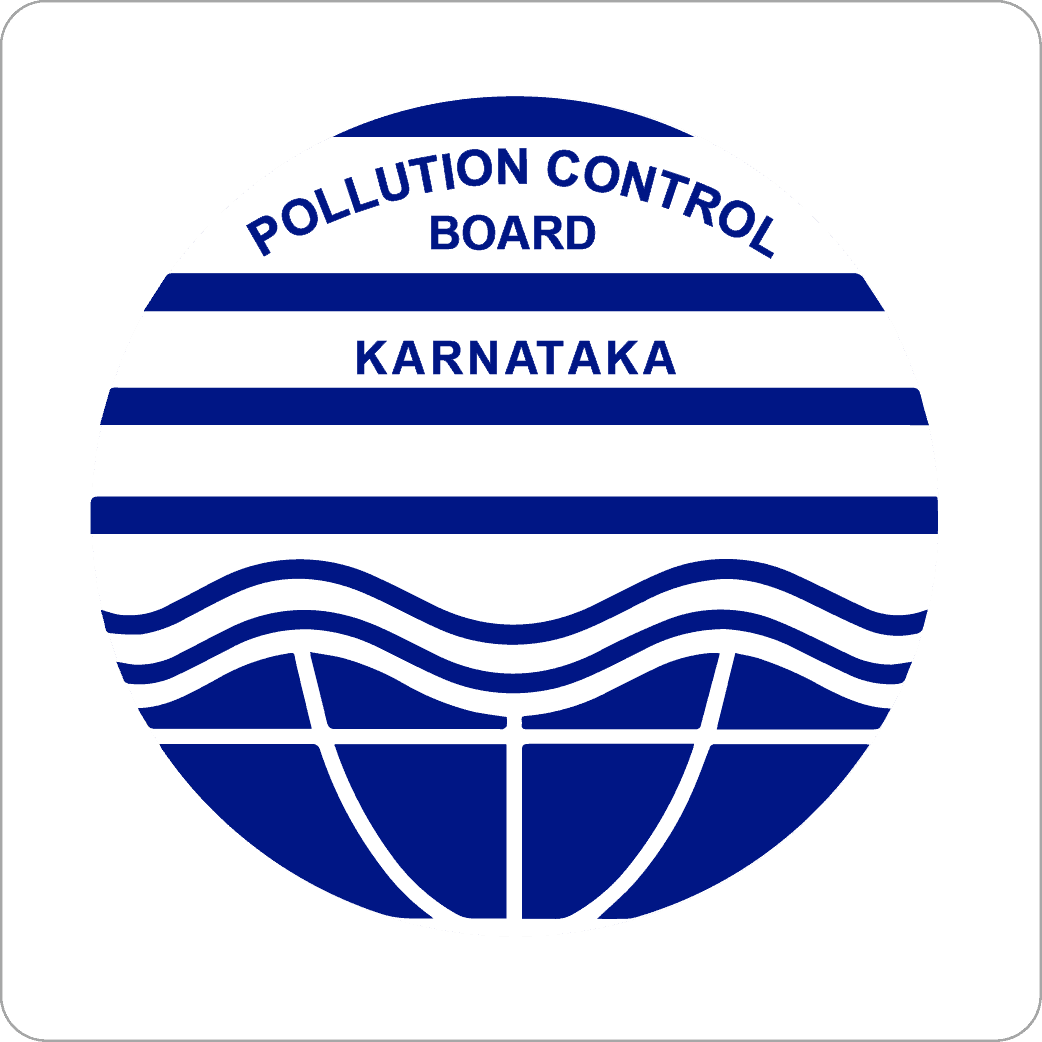 The Karnataka State Pollution Control Board is the authorised regulatory body for providing the Prevention and control of water pollution and maintaining or restoring of wholesomeness of water.
The Central Office of the Board is responsible for making general policies relating to enforcement of pollution control Acts and Rules and it also carries out general administration and co-ordination with other agencies.
ISO 9001-2015
Enhance the Organizations Quality Management System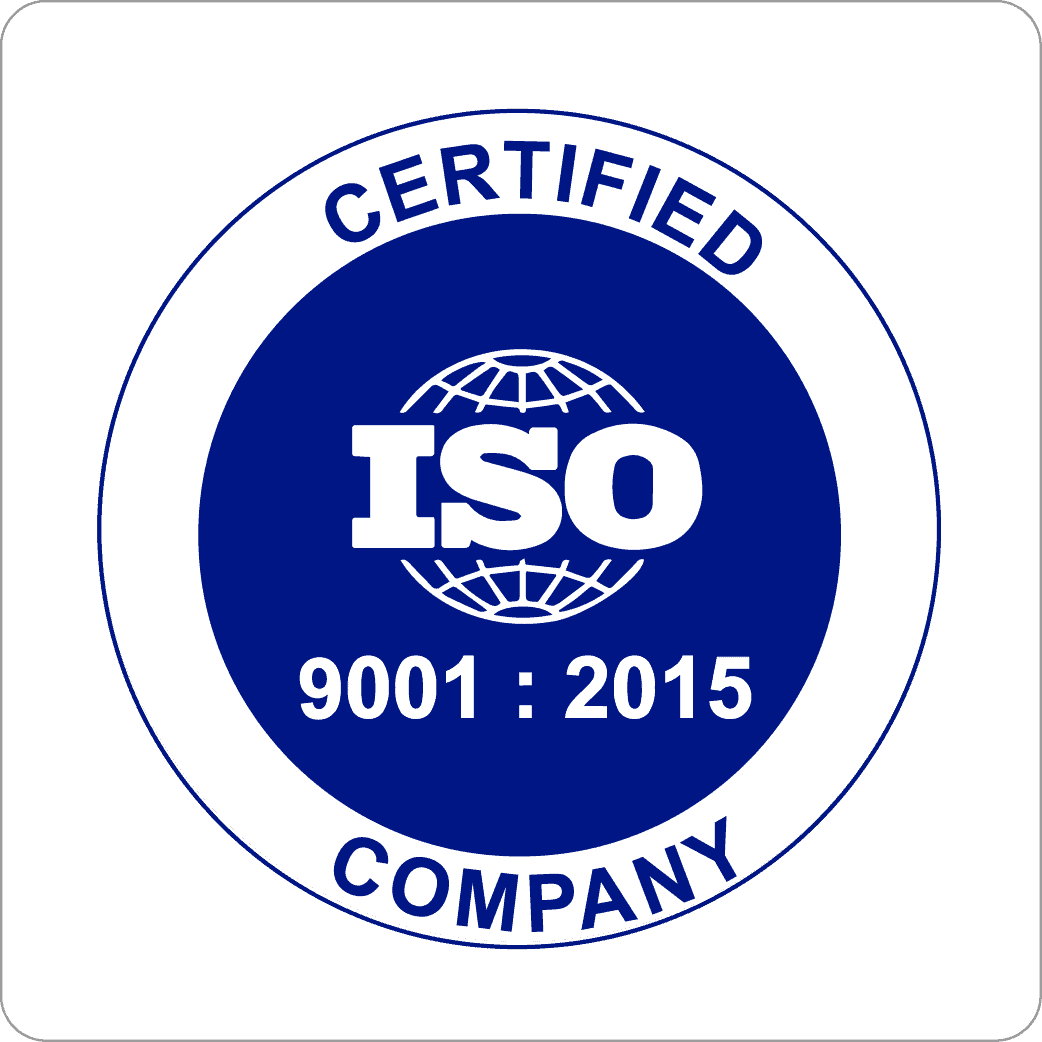 ISO 9001 : 2015 Certification
ISO 9001 is defined as the international standard that specifies requirements for a quality management system (QMS).
Organisations use the standard to demonstrate the ability to consistently provide products and services that meet customer and regulatory requirements.
ISO 9001:2015 specifies requirements for a quality management system when an organization:
Needs to demonstrate its ability to consistently provide products and services that meet customer and applicable statutory and regulatory requirements, and
 Aims to enhance customer satisfaction through the effective application of the system, including processes for improvement of the system and the assurance of conformity to customer and applicable statutory and regulatory requirements.
Outcomes of Quality Management Systems
* Organize the QMS Processes
* Customers, Employees & Management Satisfaction
* Drive down costs
* Continuous Improvement of the Processes
ISO 14001-2015
Enhance the Organizations Quality Management System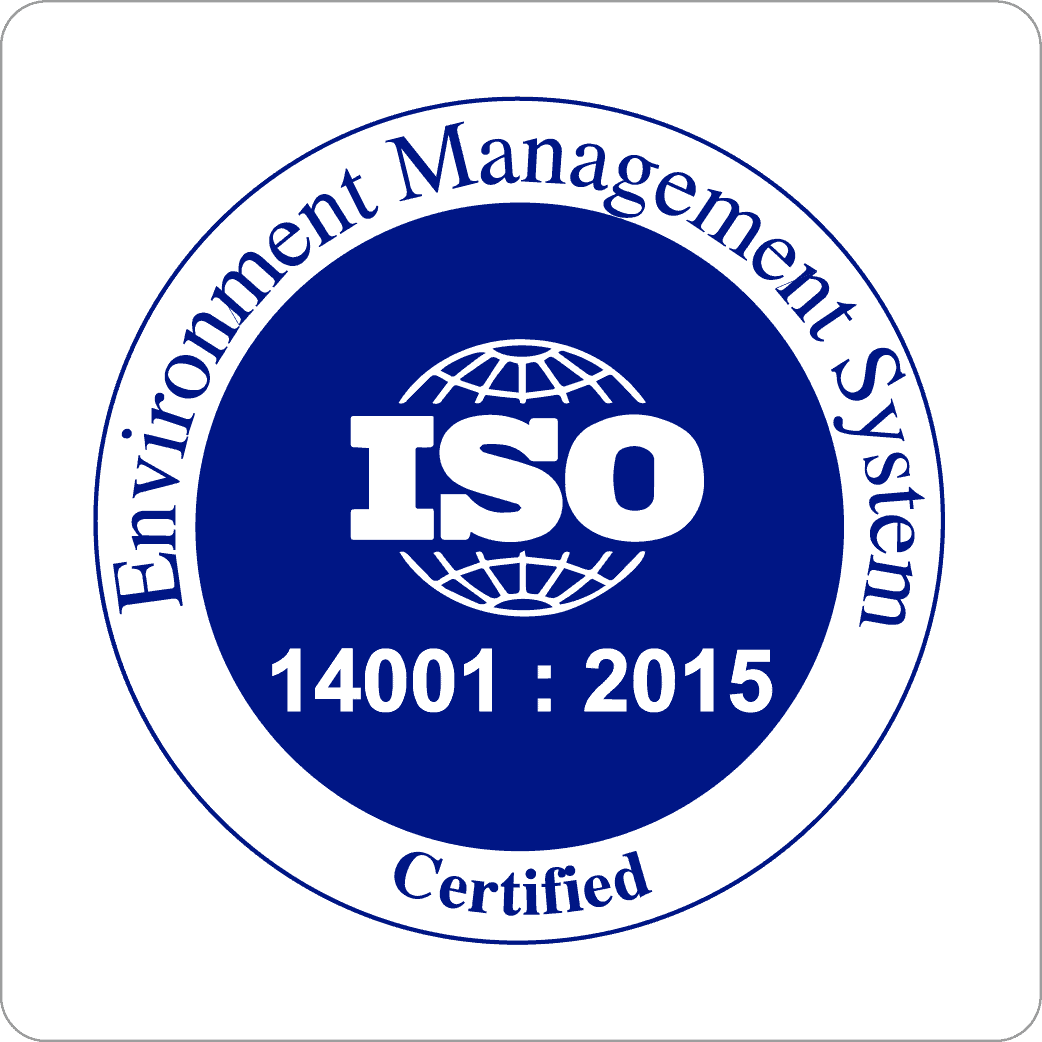 ISO 14001 : 2015 Certification
ISO 14001 : 2015 specifies the requirements for an Management system that an organization can use to enhance its environmental performance.
ISO 14001 : 2015 is intended for use by an organization seeking to manage its environmental responsibilities in a systematic manner that contributes to the environmental pillar of sustainability.
An effective environmental management system (EMS) provides a framework that an organization can follow in taking care of our environment, and preventing our companies from causing negative impacts on the environment, to reduce their environmental footprint.
Outcomes of Environment Management
* Improve resource efficiency
* Reduce waste
* Drive down costs
* Provide assurance that environmental impact is being measured
* Gain competitive advantage in supply chain design
* Increase new business opportunities
* Meet legal obligations
* Increase stakeholder and customer trust
* Improve overall environmental impact
* Manage environmental obligations with consistency
Environmental Management
ISO 14001 : 2015 can be used in whole or in part to systematically improve environmental management.
Claims of conformity to ISO 14001 : 2015, however, are not acceptable unless all its requirements are incorporated into an organization's environmental management system and fulfilled without exclusion.
ISO 27001-2013
Maintaining & Archiving the Information Assets in a Secure way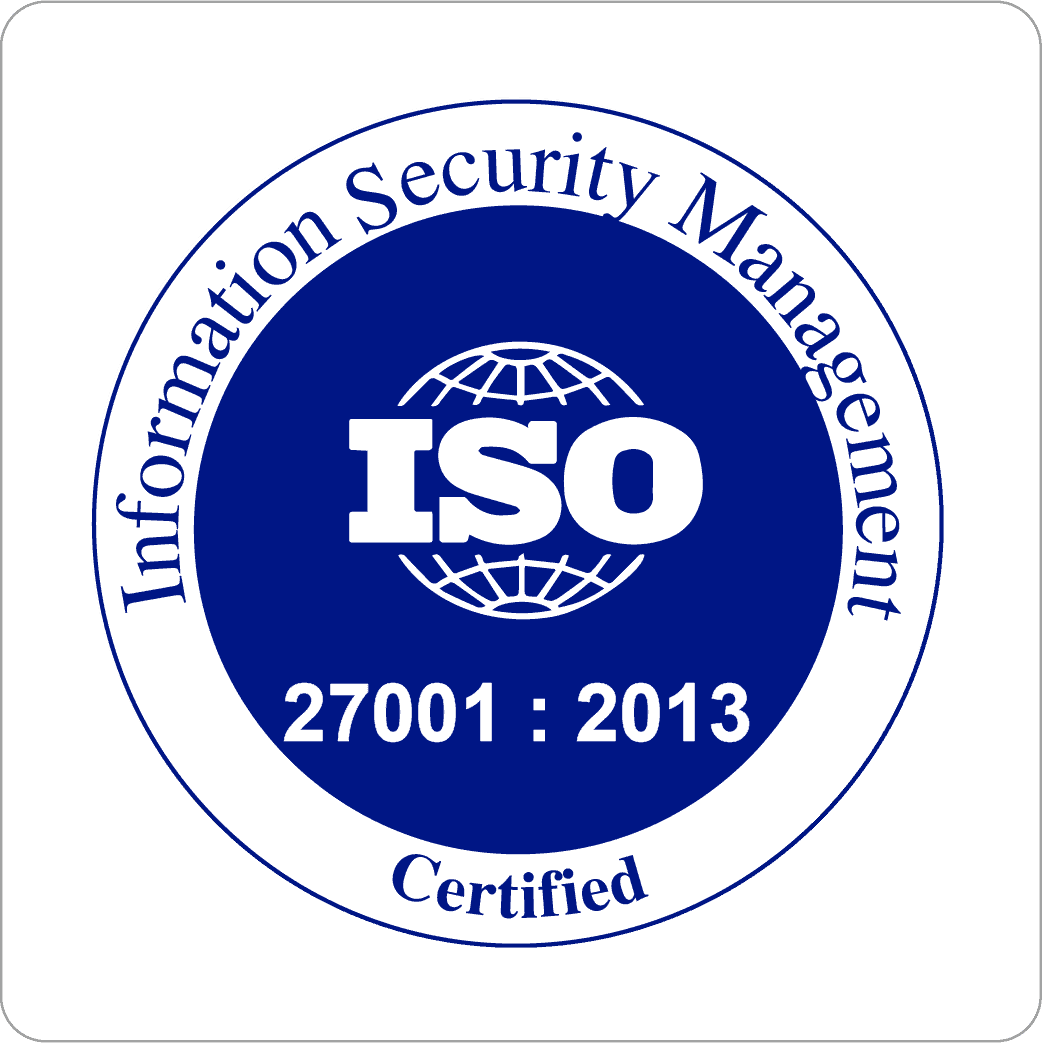 ISO 27001 – 2013 Certification
ISO 27001 ISMS (information security management system) can serve as a guideline and improve information security methods or policies. This is the best-in-class in this area, ISO 27001 certification is the ultimate goal.
Full compliance means that our ISMS has been deemed as best practices in the realm of cybersecurity to protect the organization from threats such as ransomware.
When handling very sensitive classifications of data, including medical and financial fields, ISO 27001 certification is a requirement for vendors and other third parties.
But regardless of what industry your business is in, the certification will prove to customers, governments, and regulatory bodies that our organization is secure and trustworthy. This will help to avoid financial damages or penalties from data breaches or security incidents.
Implemented Procedures
* Information Security Policies
* Organization of Information Security
* Human Resource Security
* Asset Management
* Access Control
* Cryptography * Physical and Environmental Security
* Operations Security
* Communications Security
* System Acquisition, Development and Maintenance
* Supplier Relationships
* Information Security Incident Management
* Information Security Aspects of Business Continuity Management
* Compliances
Why is it Important?
Not only does the standard provide companies with the necessary know-how for protecting their most valuable information, but a company can also get certified against ISO 27001 and, in this way, prove to its customers and partners that it safeguards their data.
Because it is an international standard, ISO 27001 is easily recognized all around the world, increasing business opportunities for organizations and professionals.
ISO 45001-2018
Reduce the Workplace hazards by Improving the Employee Safety & Morals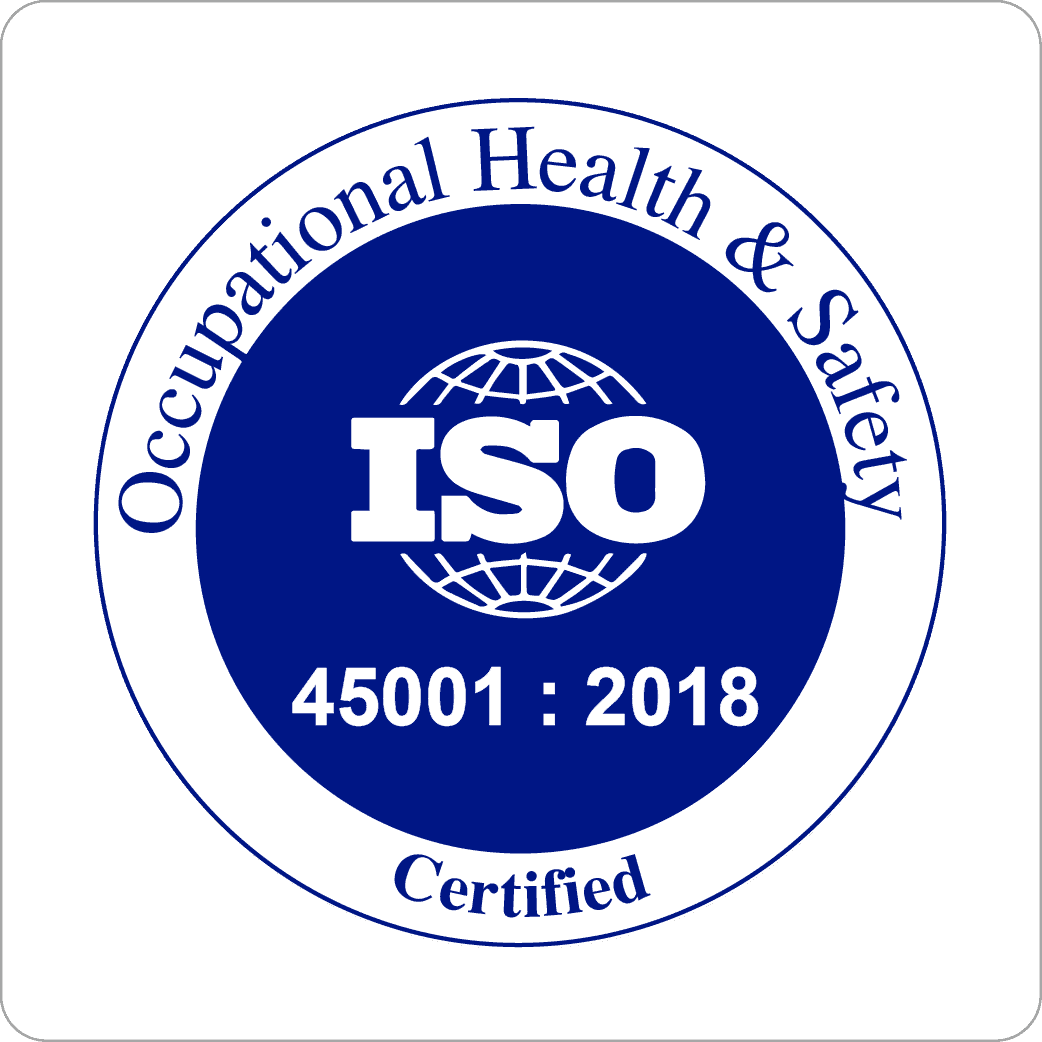 ISO 45001 : 2018 Certification
ISO 45001:2018 is an International Standard that specifies requirements for an occupational health and safety (OH&S) management system, with guidance for its use, to enable an organisation to proactively improve its OH&S performance in preventing injury and ill-health.
ISO 45001 is intended to be applicable to any organisation regardless of its size, type and nature. ISO 45001 enables an organisation, through its OH&S management system, to integrate other aspects of health and safety, such as worker wellness/wellbeing;
ISO 45001 specifies requirements for an occupational health and safety (OH&S) management system, and gives guidance for its use, to enable organizations to provide safe and healthy workplaces by preventing work-related injury and ill health, as well as by proactively improving its OH&S performance.
Benefits of Adoption
* Developing and implementing an OH&S policy and OH&S objectives.
* Establishing systematic processes which consider its "context" and which take into account its risks and opportunities, and its legal and other requirements.
* Determining the hazards and OH&S risks associated with its activities; seeking to eliminate them, or putting in controls to minimize their potential effects
* Establishing operational controls to manage its OH&S risks and its legal and other requirements
* Increasing awareness of its OH&S risks
* Evaluating its OH&S performance and seeking to improve it, through taking appropriate actions
* Ensuring workers take an active role in OH&S matters
EPR Certification
Channelizing the generated E-waste as per the Compliances
EPR stands for Extended Producer's Responsibility. EPR Certificate is mandatory for Indian Manufacturer / Importer of product for E-waste management.
EPR Authorization is given by the Central Pollution Control Board (CPCB) under MoEFCC, Government of India. With EPR India authorization, the manufacturer / importer of electronic and electrical products has been given the responsibility to control E-waste by the products after expiry of their lifetime.
EPR is a registration through which the Government has given an extended responsibility to the producer to channelize the E-waste generated into the markets. Producers are liable to collect back electronics through buy-back schemes, collection programs and collection centers. Proper channelization is important so that E-waste doesn't end up into wrong hands and harm the environment.
Producers have to take the responsibility for proper channelization and have to get it recycled from an authorized recycler. General public should also be addressed for proper disposal of E-waste.
EPR & Take Back Scheme
Extended producer responsibility is an environmental protection strategy to reach an environmental objective of a decreased total environmental impact from a product, by making the manufacturer of the product responsible for the entire life cycle of the product and especially for the take back, recycling and final disposal of the product.
Mandate for E-waste recycling companies
EPR authorization is mandatory and must be obtained by all the producers including importers, e-retailers / online sellers for electrical and electronic equipment's covered in E-waste.
A producer can implement its EPR by setting collection centers or through take back system or both for moving or shifting E-waste / end of life products to authorized dismantler's or recycler's.
Ready to Find out more about what we can do for you to Stay Safe & Secure